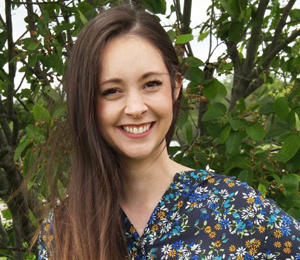 Dr. Eric Wilson and Dr. Aubrie Evans continue to expand their menu of services at Westwood Family Dental in order to better serve patients in Sedalia and Cole Camp, MO. Recently, Dr. Evans began utilizing her Invisalign certification to provide patients with the option of Invisalign Clear Braces over traditional metal braces. Now, patients can schedule an appointment with her to request Botox, the only FDA-approved cosmetic treatment.
Dr. Evans was certified in November 2019 by the American Academy of Facial Esthetics to perform procedures involving Botox. Botox is used for a plethora of reasons, but Westwood Family Dental suggests that adult patients may want to consider it for a temporary reduction in crow's feet, frown lines, and forehead lines caused by the repetitive creasing and folding of the skin by the underlying muscles. Targeting these specific muscles allows the skin to heal.
Furthermore, Botox can also help those who grind or clench their teeth, a condition called bruxism. Bruxism can cause dental issues, jaw pain, headaches, and temporomandibular joint disorder. Botox is an easy, non-surgical way to help loosen the muscles that allow the jaw to move freely and decrease the tension and pain experienced from teeth grinding.
Those who call for an appointment will meet with Dr. Evans for a consultation to determine and discuss the best treatment plan for their needs. Botox treatments take approximately ten minutes; however, it will take three to five days to experience the muscle-loosening effects and ten to fourteen days to experience the full benefits. Suggested retreatment is commonly done three to six months after the initial injection.
Other forms of dental care services provided by Westwood Family Dental are dental exams, fillings for cavities and tooth decay, care for gingivitis and periodontal disease, oral appliances for sleep apnea and snoring, root canals and root canal treatment, scaling and root planting, care for teeth grinding, tooth extractions, teeth whitening and bleaching, dental crowns, dental bridges, veneers, dental implants, and dentures. No matter the treatment, patients are always welcomed with warmth and compassion.
Westwood Family Dental is proud to offer dental patients a warm, welcoming environment in which to receive their routine, preventive, family, and cosmetic dental care. Led by Dr. Eric Wilson, the dentist's office promises to create a caring, compassionate, and comfortable patient experience that exceeds expectations. With two locations in Sedalia and Cole Camp, Westwood Family Dental provides the best dental care available and treats every patient with respect, helping them to understand their dental diagnosis, possible solutions to their oral health issues, and the cost of treatment.
###
For more information about Botox treatments in Sedalia, MO, visit Westwood Family Dental online at https://westwoodfamilydds.com. The office can be contacted by email at westwoodfamilydds@gmail.com or by calling 1 (660) 851-2128.