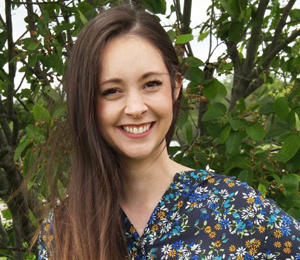 Two dentists and their team are making a difference in Sedalia and Cole Camp, MO. Dr. Eric Wilson and Dr. Aubrie Evans of Westwood Family Dental offer an array of services for the whole family's dental needs, and they strive to care for each patient with courtesy and positivity. These dental professionals are dedicated to educating their patients on the best options for dental hygiene, preventative care, and restorative care. Patients of Westwood Family Dental are treated with the utmost respect and are welcomed with immense kindness. The lobby of the dental office is furnished with complimentary beverages, including water, coffee, and tea, and the treatment rooms come with warm blankets, warm neck rolls, warm facial towels, and soothing Pandora music upon request.
Westwood Family Dental provides dental exams, fillings for cavities and tooth decay, care for gingivitis and periodontal disease, oral appliances for sleep apnea and snoring, root canals and root canal treatment, scaling and root planting, care for teeth grinding, tooth extractions, teeth whitening and bleaching, dental crowns, dental bridges, veneers, dental implants, and dentures.
Westwood Family Dental has recently added Invisalign Clear Braces to its menu of services. Many patients want an improved smile but do not want the hassle and discomfort of braces. With Invisalign, people do not have to endure unsightly metal brackets or inconvenient eating restrictions. Invisalign uses clear, removable aligners to help shift teeth into a straighter position without the drawbacks of traditional braces.
Patients of Westwood Family Dental can now receive consultations about fittings from Dr. Aubrie Evans, who was certified in May 2018 by Invisalign. Invisalign is recommended for patients who have crowded teeth, spacing between teeth, overbites, underbites, and crooked or turned (rotated) teeth. Though treatments take an average of twelve months, the ultimate timeframe is determined based on the severity of misalignment. Dr. Evans will provide an estimated time of completion. Patients who choose this straightening method will need to visit the office every two weeks for updates and will receive a new set of aligners every visit to further the progression of the treatment. These aligners can and should be removed for eating, drinking, brushing, and flossing.
Westwood Family Dental offers dental patients a warm, welcoming environment in which to receive their routine, preventive, family, and cosmetic dental care. Led by Dr. Eric Wilson and Dr. Aubrie Evans, the Sedalia dentist office creates a comfortable patient experience that exceeds expectations. With two locations in Sedalia and Cole Camp, Westwood Family Dental provides the best dental care available and helps patients understand their dental diagnosis, possible solutions to their issue, and the cost of treatment.
###
For more information about Invisalign in Sedalia, MO, visit Westwood Family Dental on the web at https://westwoodfamilydds.com. The office can be reached by email at westwoodfamilydds@gmail.com or by phone at 1 (660) 851-2128.