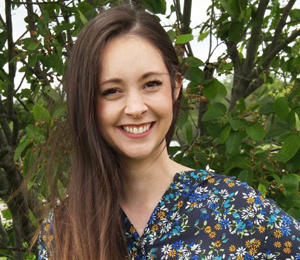 Westwood Family Dental announces that Dr. Aubrie Evans, DDS is joining the dental practice as associate dentist. Dr. Aubrie Evans offers years of education and a vast wealth of dentistry knowledge as well as a caring, family-oriented, and amiable demeanor. A native of Marshall, MO, Dr. Evans is invested in providing her community with compassionate service and healthy, beautiful smiles. Dr. Aubrie Evans received a dual bachelor's degree in Chemistry and Philosophy at the University of Missouri Kansas City. This dual degree marries her technical knowledge with her mission of maintaining the health and happiness of individuals and families. In 2018, she graduated from UMKC with her Doctor of Dental Surgery. Dr. Evans continues to learn and understand the most current dental practices by regularly attending continuing education seminars. She maintains membership in several dental organizations, including the American Dental Association, the Missouri Dental Association, and the American Academy of Facial Esthetics. In May 2018, she received her Invisalign certification, and as of November 2019, she is also certified in Botox through the American Academy of Facial Esthetics. Dr. Aubrie Evans is a natural fit for the Westwood Family Dental team, and she looks forward to serving her community one smile at a time.
Westwood Family Dental provides gentle, comfortable dental services that encompass the general and cosmetic dentistry needs of the Sedalia and the Cole Camp areas of Missouri. Westwood Family Dental is committed to providing a different kind of dental experience for patients. The team strives for each dental visit to be as pain-free and anxiety-free as possible. From the welcoming and personable staff at the reception area to the availability of beverages, warm blankets, and relaxing music, patients are immediately welcomed into a welcoming atmosphere that is unlike any other. This experience is made possible by a knowledgeable and caring staff that is acutely attuned to the dental and emotional needs of patients and will do everything they can to provide the most comfortable and welcoming dentistry experience around.
Westwood Dental offers a wide variety of dental services. The dental team specializes in preventive care and minor restorative therapy and can also perform many cosmetic dentistry procedures. Westwood Family Dental offers innovative and more gentle alternatives to traditional dentistry practices. Anesthetics are only used when needed, and for most cases, Conscious Sedation Dentistry is used. This method of sedation allows patients to remain awake but leaves them anxiety-free and able to converse with the personable dental staff. The NOMAD Portable X-Ray System is a comfortable alternative to traditional x-rays that requires patients to bite down on an uncomfortable mouthpiece. When needles must be used, the dentist ensures patient comfort with prescription-strength numbing gel and local anesthetic. Westwood Family Dental is a different kind of dentist offering a caring, comfortable, and excellent experience unmatched by any other oral health provider in the area.
Westwood Family Dental offers dental patients a warm, welcoming environment in which to receive their routine, preventive, family, and cosmetic dental care. Led by Dr. Eric Wilson, the Sedalia dentist office creates a comfortable patient experience that exceeds expectations. Westwood Family Dental provides the best dental care available and helps patients understand their dental diagnosis, possible solutions to their issue, and the cost of treatment.
###
For more information about the dentist in Sedalia, MO, visit the Westwood Family Dental website at https://westwoodfamilydds.com. The office can be reached by email at westwoodfamilydds@gmail.com or by phone at 1 (660) 851-2128.